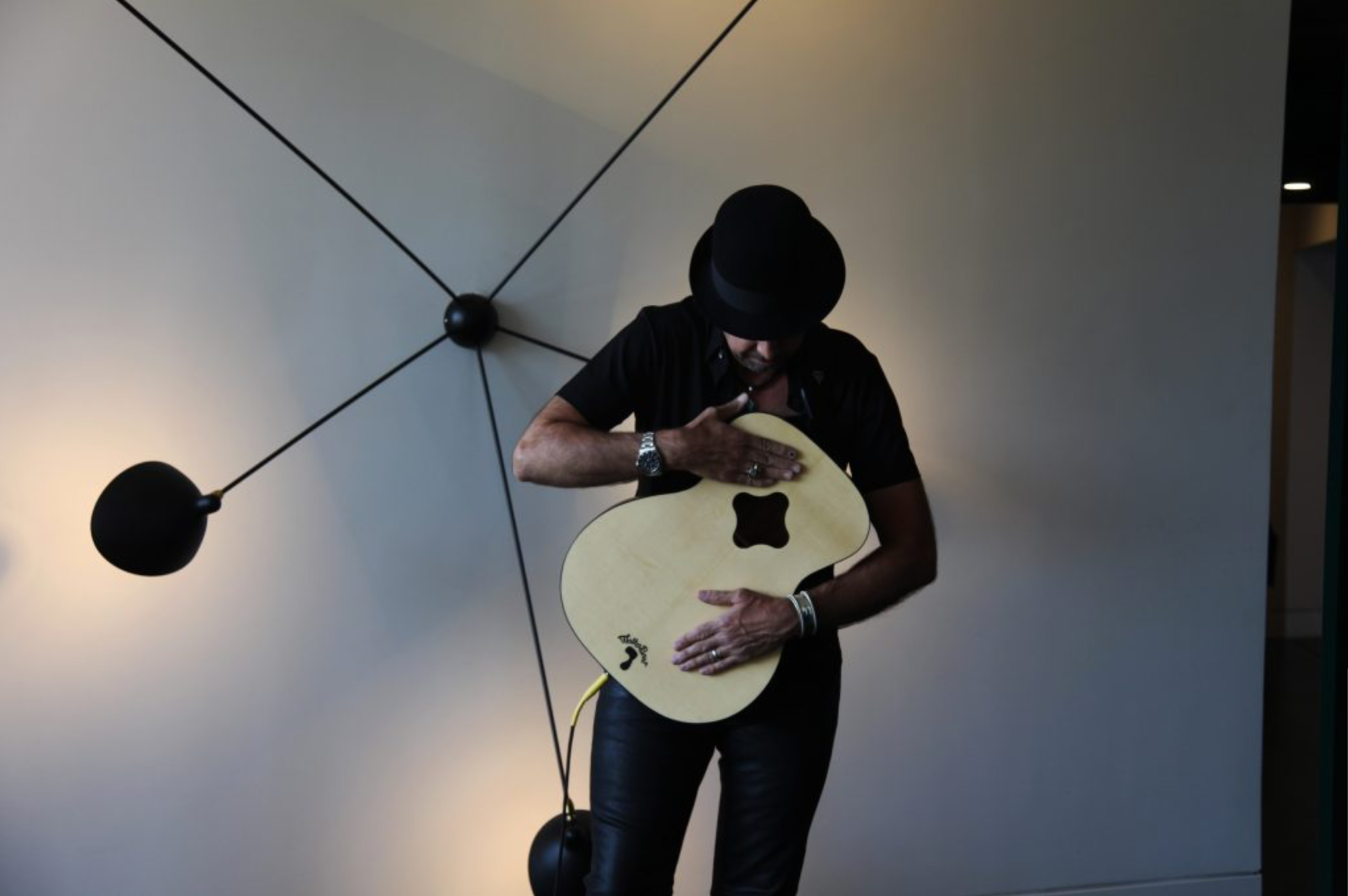 On Friday, October 13th world renowned drummer Zoro will talk about percussion, his career, and answer questions about the music business. He'll also be doing a live demonstration of the revolutionary new percussion instrument, The WalkaBout. Afterward, Zoro will be signing copies of his new book, Soar: 9 Proven Keys for Unlocking Your Limitless Potential.


About Zoro

Known as the "Minister of Groove," Zoro is an internationally renowned rock star, motivational speaker, author and the consummate definition of the rare man who marches to the beat of a different drum.
As one of the world's most respected musicians, Zoro has sat on the drummer's throne commanding some of the most famous stages in the world of rock and R&B music. Z has toured and recorded with Lenny Kravitz; Bobby Brown; Frankie Valli and The Four Seasons; The New Edition; Jody Watley; Philip Bailey of Earth, Wind & Fire; Sean Lennon; Lisa Marie Presley; Lincoln Brewster; Phil Keaggy and many others.
"Zoro wrote the book on dynamics, touch, control and groove," says Modern Drummer magazine. Throughout his career, he consistently has been voted the No. 1 R&B drummer and clinician by premier music industry publications such as Modern Drummer, Drum!, and Rhythm Magazine.
Z authored the No. 1 award-winning and best-selling book and DVD series The Commandments of R&B Drumming, The Commandments of Early Rhythm & Blues Drumming and The Commandments of The Half-Time Shuffle (Alfred Publishing). His books are listed in the Top 25 Drums Books Of All Time.
Zoro is a kinetic bundle of human energy and enthusiasm. He captures audiences and readers around the world with his unmistakable trademark hip style, sense of humor and contagious conviction. As author of the critically acclaimed and highly successful book, The Big Gig: Big-Picture Thinking For Success, Zoro has equipped countless people with the tools needed to excel and succeed.
A powerful and purposeful communicator who is all heart and soul, Zoro connects with people of all ages simply because he's real, relevant and relatable. The indelible mark Z makes with his music, words and life continues to have a profound impact on those who come across his path.

For more information visit www.zorothedrummer.com